Tokoroa High School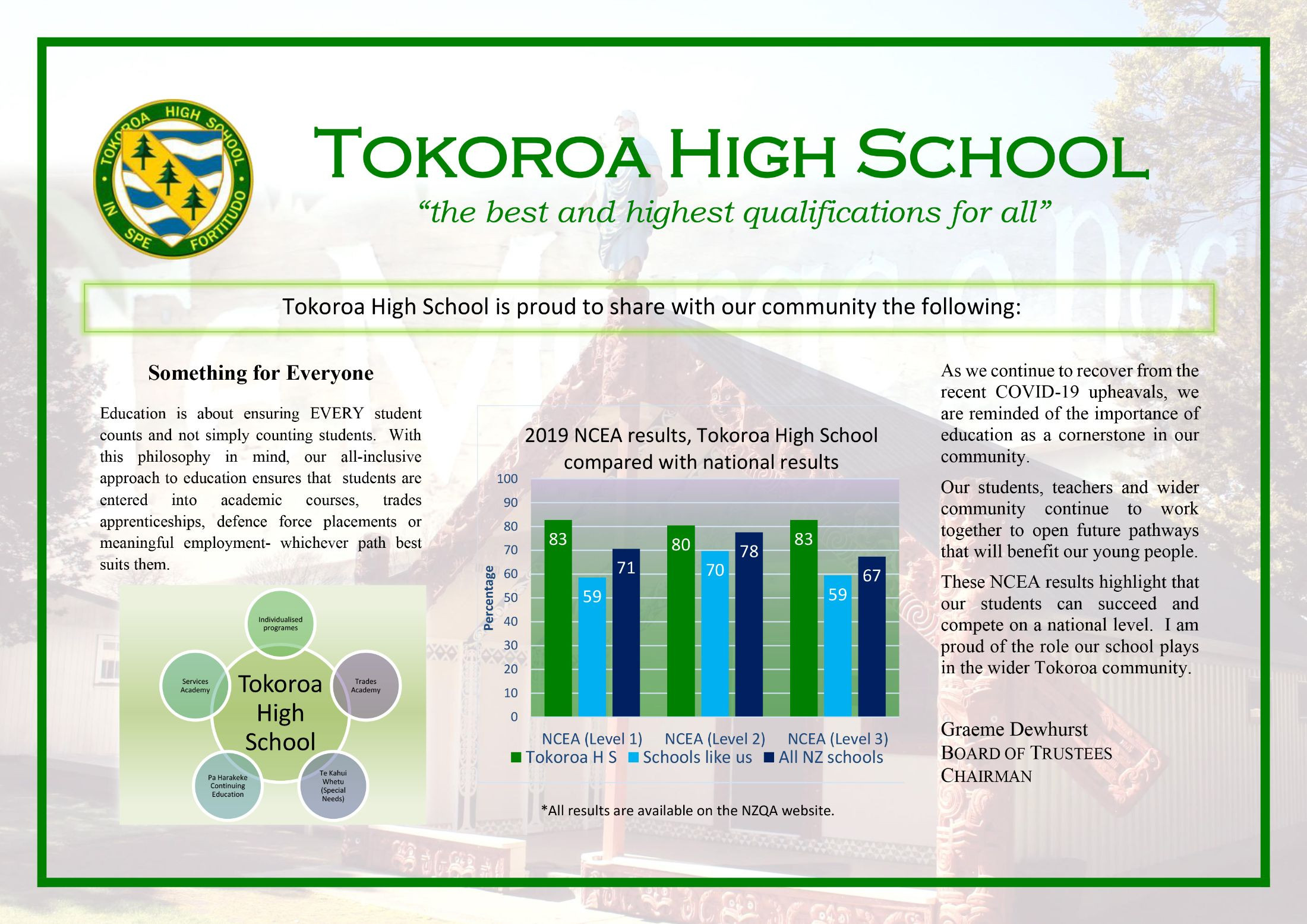 Welcome to Tokoroa High School
Tena Koutou, Kia Orana, Talofa Lava


It is a joy to welcome students and parents to our school. We know that your association with our school will be both challenging and rewarding.
Our aim at Tokoroa High School is to provide an education of first choice for students and parents in the South Waikato. We are here to serve the needs of our community.
We believe in the unlimited potential of our young people and so we encourage all students to develop a sense of responsibility, high level of key competency and an appreciation of lifelong learning.
Our school provides a rich curriculum. We offer a wise range of subjects and options, all supported by a lively cultural, sporting, and social tradition.
We aim to prepare out students for future tertiary and vocational training and to foster the skills, values, principles, and competencies of the new curriculum all of which will lead to success in a chosen career.
We encourage our students to be responsible, critically aware citizens.
We believe that educational success is best achieved through a strong partnership between students, parents, and teachers.
We look forward to sharing with you what we have to offer.
William Ford
Principal